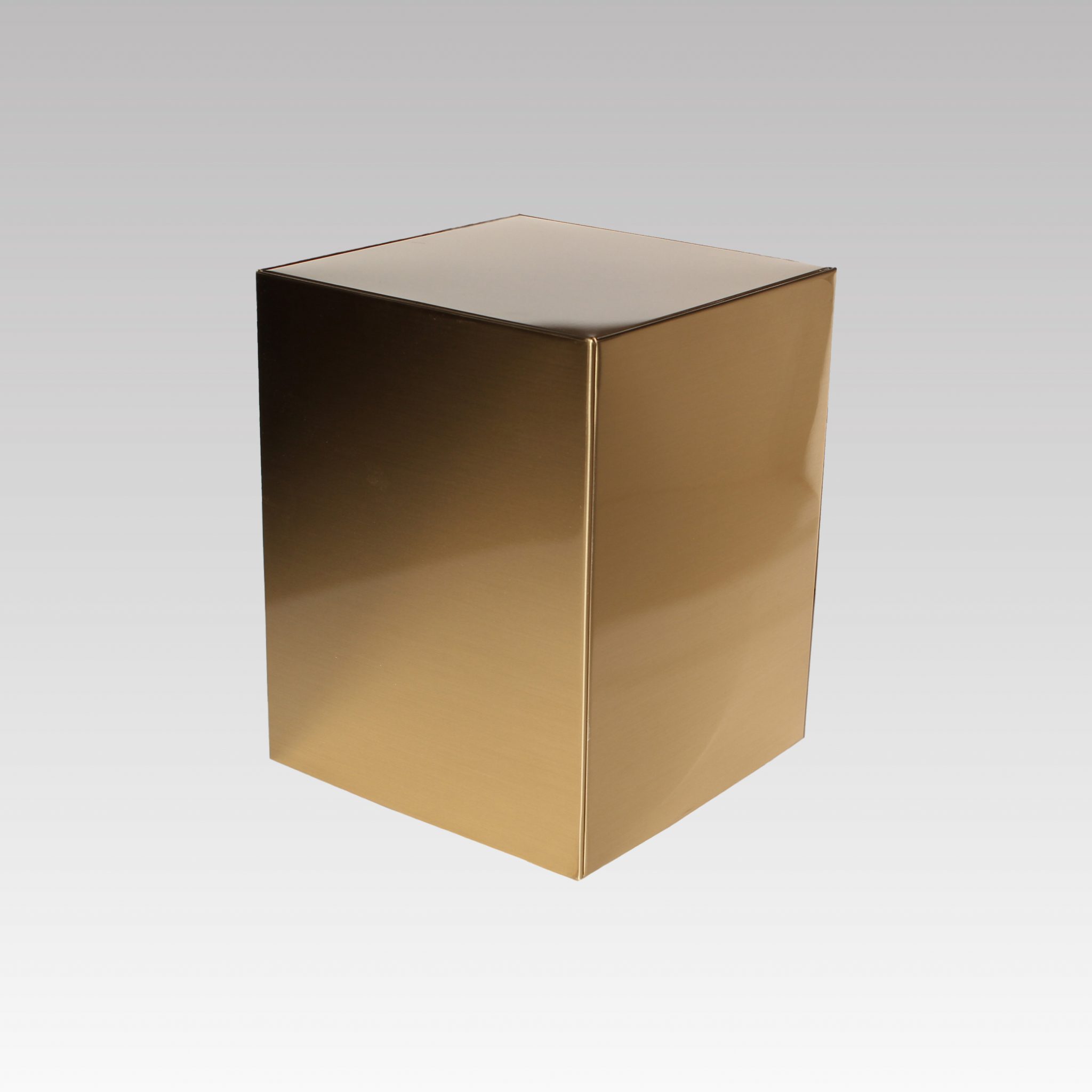 Sheet Bronze Urn
Specifications
Material – Sheet Bronze Metal
Gauge – 26 (0.016 inch thickness)
Finish – Polished & Lacquered
Shape – Rectangular
Dimensions – 5.5 x 5.5 x 7 inches
Capacity – 212 cubic inches
Individual Boxes – Available by Request
(at no additional cost)
Included – Sheet Bronze Urn, Snap-Lock* Lid, Liner Bag, Securing Tie
Case Quantity – 12**

*Once closed, the Snap-Lock lid cannot be removed without damaging the urn.
** There is no minimum order.
LIMITED STOCK NOTICE

Update 9/7/2023 – Notice remains in effect with loosening restrictions.

Orders of up to 12 urns will ship promptly. Larger orders will be considered on an individual basis. Please let us know of any special situations or considerations in the Notes section. This notice will be removed when stock is no longer limited.

FOR URGENT ORDERS Please enter your Desired Receive by Date. Orders without the Desired Receive by Date will be fulfilled as they were received as soon as stock is replenished. All back-ordered urns will be price-locked per the date received.
 

Please get in touch with AnnaMae with any questions!

800-253-0457
[email protected].
To place an order for Sheet Bronze Urns, please fill out the form below and press Submit.
Submitted orders are received immediately by our shipping department for prompt handling. Urn(s) ship within one business day via UPS. An invoice will be sent separately.