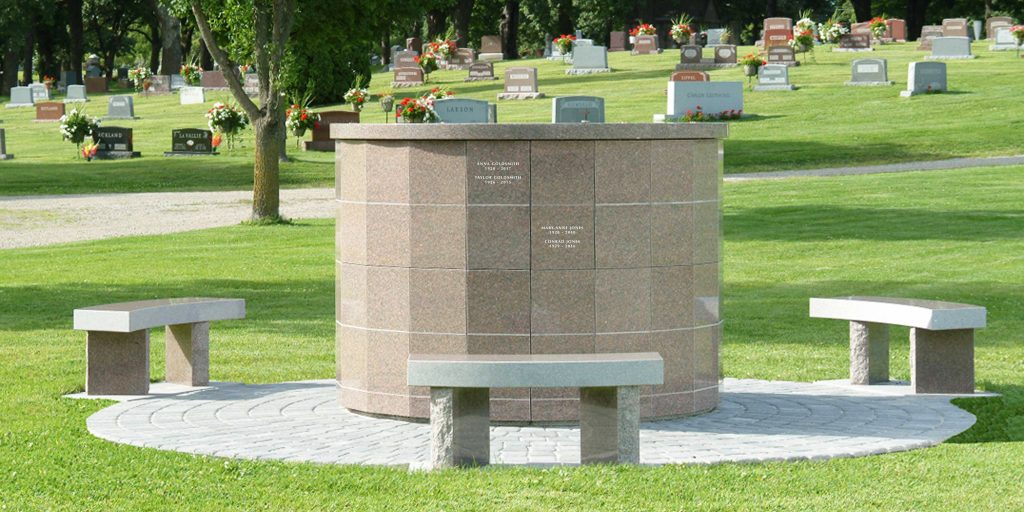 ---
Canterbury Family
80 | 100 | 120 Companion Niches
6′-7″ Diameter
All standard Pre-Assembled models have a 3" rock pitched capstone and 9" flat base trim.
Drawings above are proportional to scale.
---
Urn Sizes
The Canterbury utilizes sheet bronze urns and vase style urns for companion niches. Each companion niche accommodates up to two urns.
Sheet Bronze Urn
5 1/2″ x 5 1/2″ x 7″
Vase Style Urn
10" tall x 6" diameter
To compare how our Pre-Assembled models accommodate these urns, see the chart below.
PRE-ASSEMBLED MODELS ACCOMMODATE TWO OF THE FOLLOWING URNS IN EACH NICHE