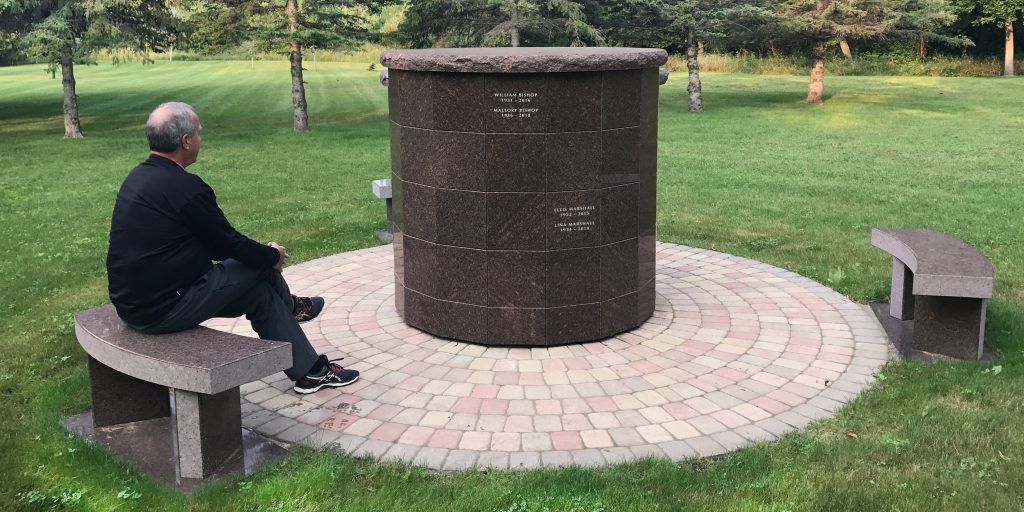 ---
Winchester Family
64 | 80 | 96 Companion Niches
5′ – 4″ Diameter
All standard Pre-Assembled models have a 3" rock pitched capstone and 9" flat base trim.
Drawings above are proportional to scale.
---
Urn Sizes
The Winchester utilizes up to two sheet bronze urns for companion niches. For single occupant niches, one sheet bronze urn or one vase style urn may be used. 
Sheet Bronze Urn
5 1/2″ x 5 1/2″ x 7″
Vase Style Urn*
10" tall x 6" diameter
*Vase style urn for single occupancy niches only in the Winchester columbarium