We've fused the classic obelisk style and modern fabrication methods to create a monument that is timeless, reverent, and suitable for a variety of settings.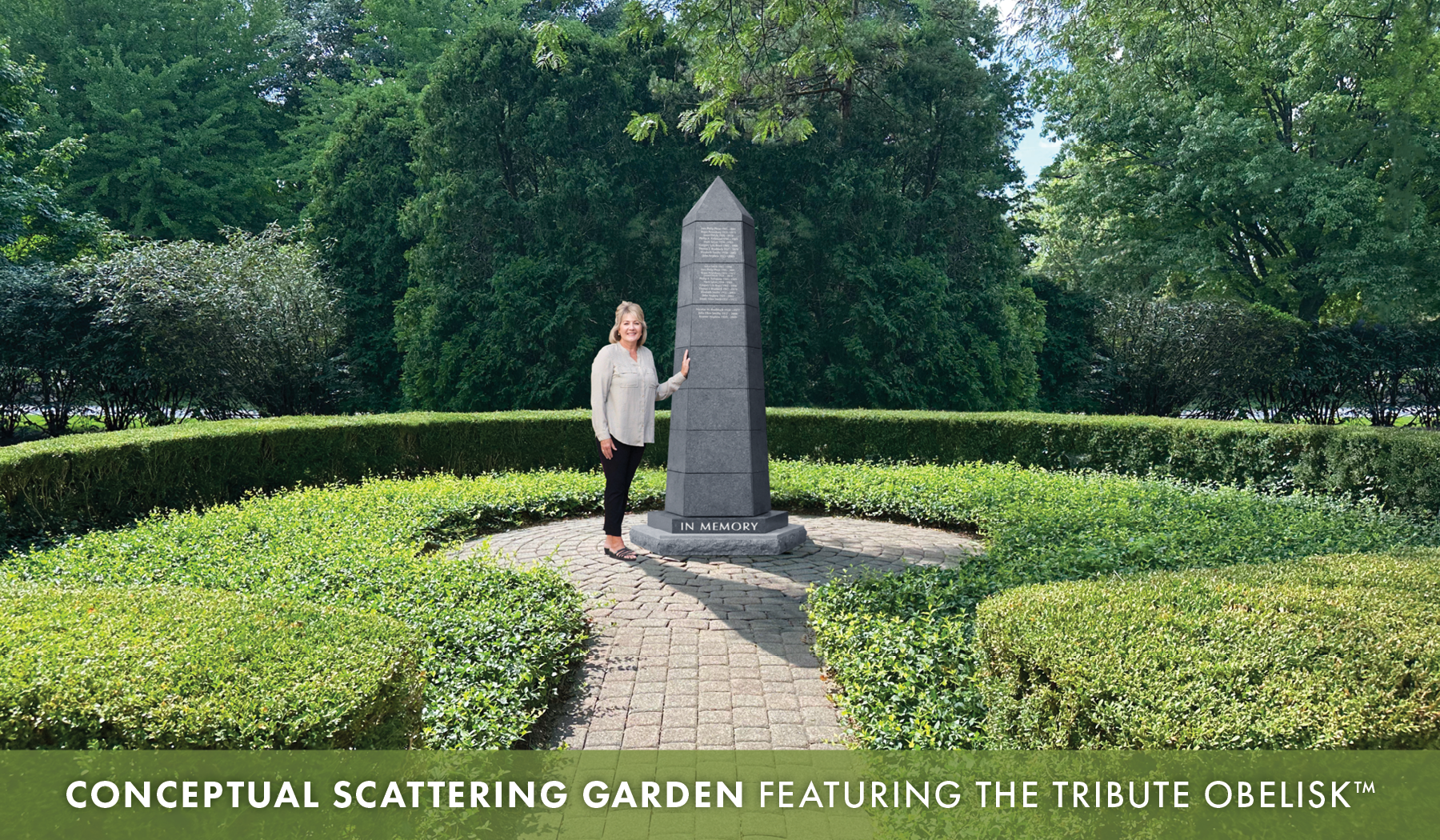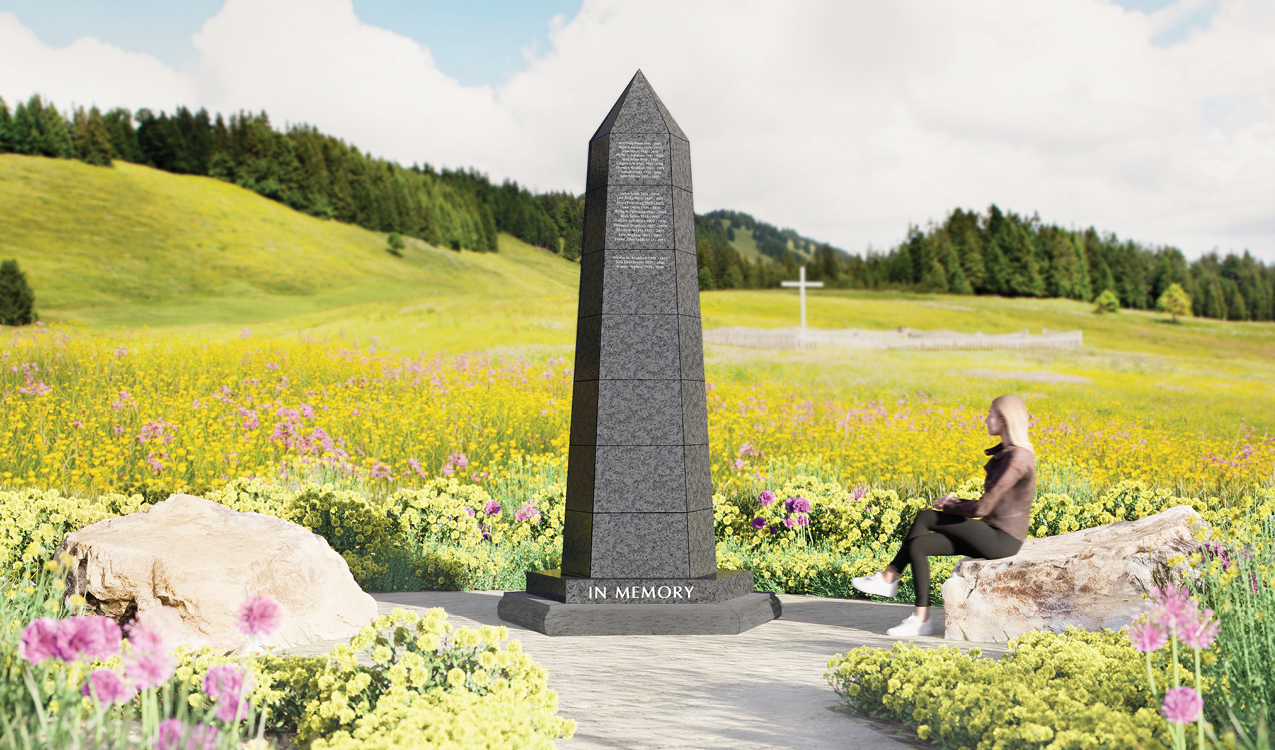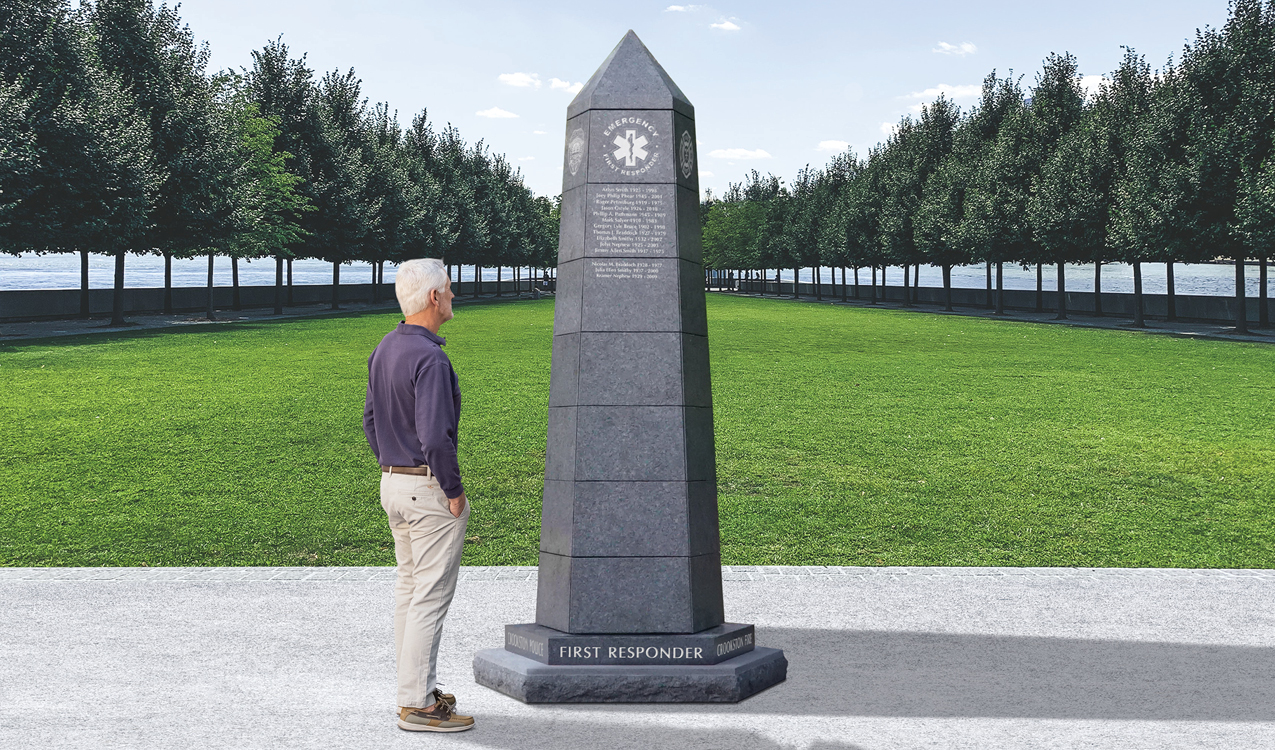 The Tribute Obelisk for Scattering Gardens
Capture more revenue from cremations by offering a scattering garden with meaningful memorialization at your natural burial preserve. The Tribute Obelisk caters to your eco-conscious clients and provides a permanent place of remembrance. Offer future generations a place to commemorate and honor loved ones and the gift of comfort along their bereavement journey. This classic and reverent monument has space to memorialize 595 individuals.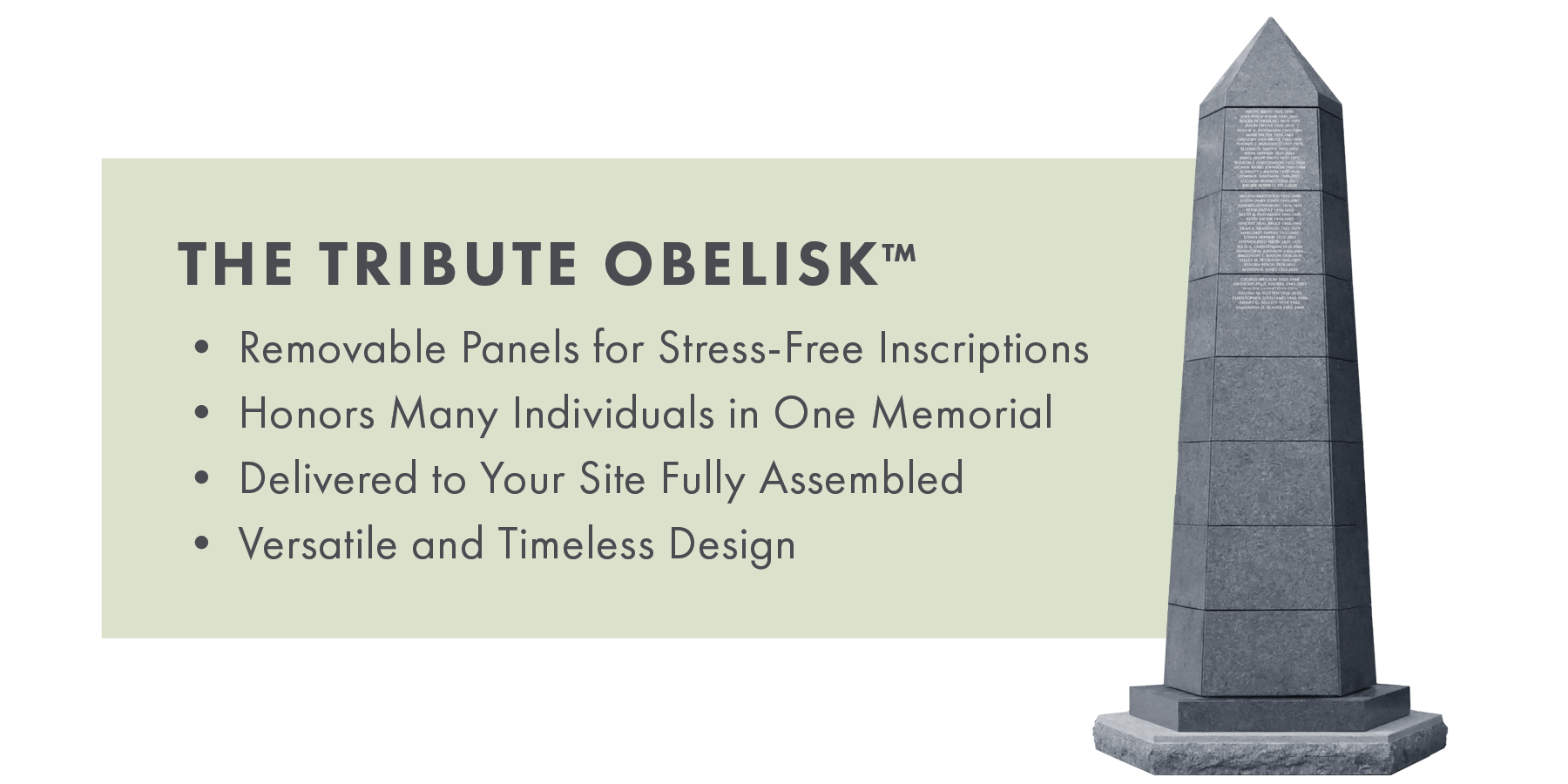 INSCRIPTIONS
Say goodbye to stressing about inscriptions! Have peace of mind that your inscriptions will be uniform, correct, and hassle-free for generations with our inscription service.