Sheet Bronze Urns
FOR NICHES
There are endless options for cremation urns. While our columbaria may accommodate other urn styles, we recommend the sheet bronze urn because it addresses space, economic, and management concerns.
We offer sheet bronze urns for a modest price. Two of these urns, which are 5 ½" x 5 ½" x 7″ each, will fit into either of our standard niche sizes. Our 8″x 8″ niches require the use of urns of this size.
Soft Urns™
FOR THE OSSUARIUM®
Satin Urns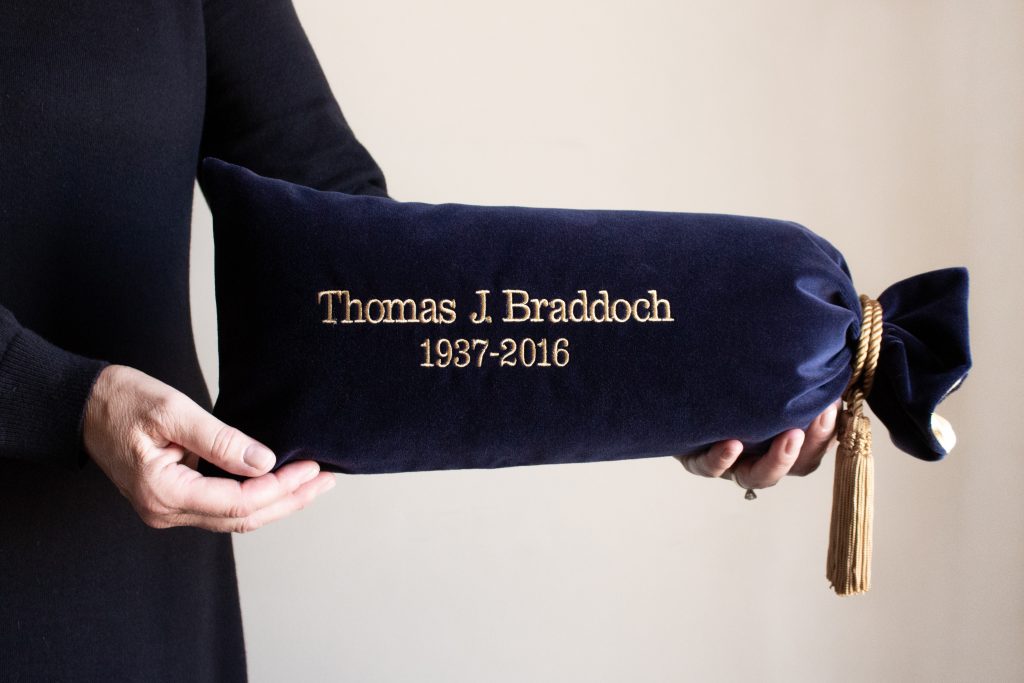 Our Soft Urn™ line was developed exclusively for our Ossuarium® models. Satin Urns and are crafted with high-quality fabric. Each is lined with plush satin and a layer of batting to create a heavenly pillow-like appearance. Velvet or Satin exterior materials are available and each Satin Urn includes a tassel closure in your color of choice. Offer unique opportunities for customization and provide a premium memorial option to your customers with Soft Urns™. Learn more with our Soft Urn™ Brochure.
Gateway Urns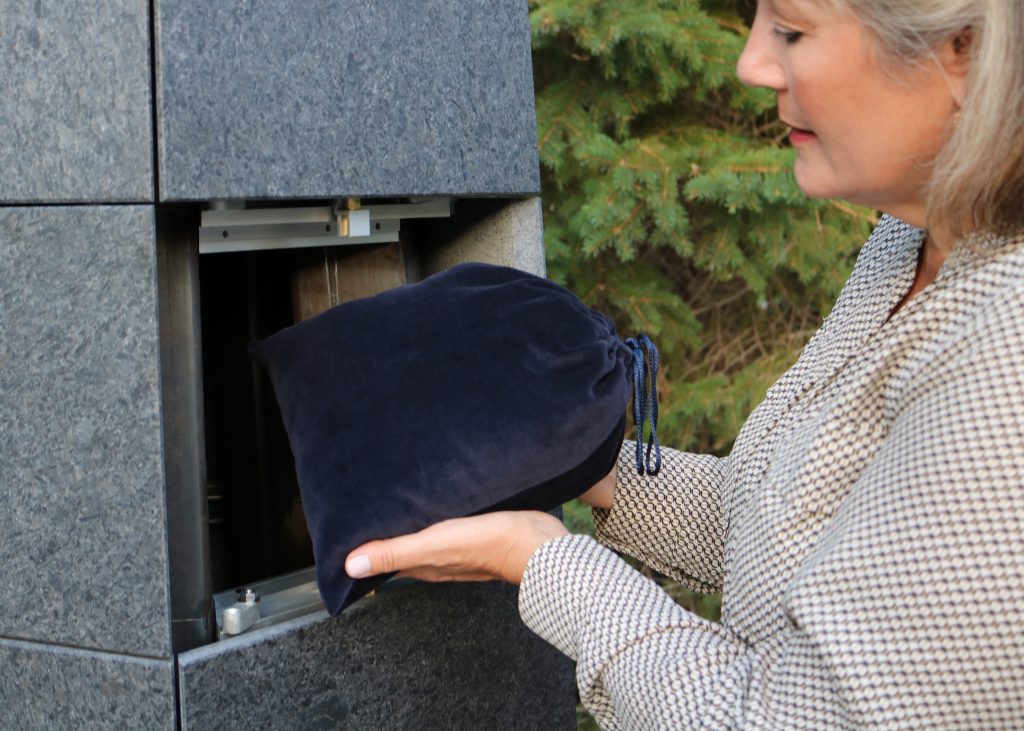 Part of our Soft Urn™ family – our Gateway Urn is a single-layer velvet bag with a drawstring closure. It is easy to use and can be displayed upright or laid gently on its side. Personalize it with embroidery and emblems to create a custom, yet cost-efficient interment option.
Island Urns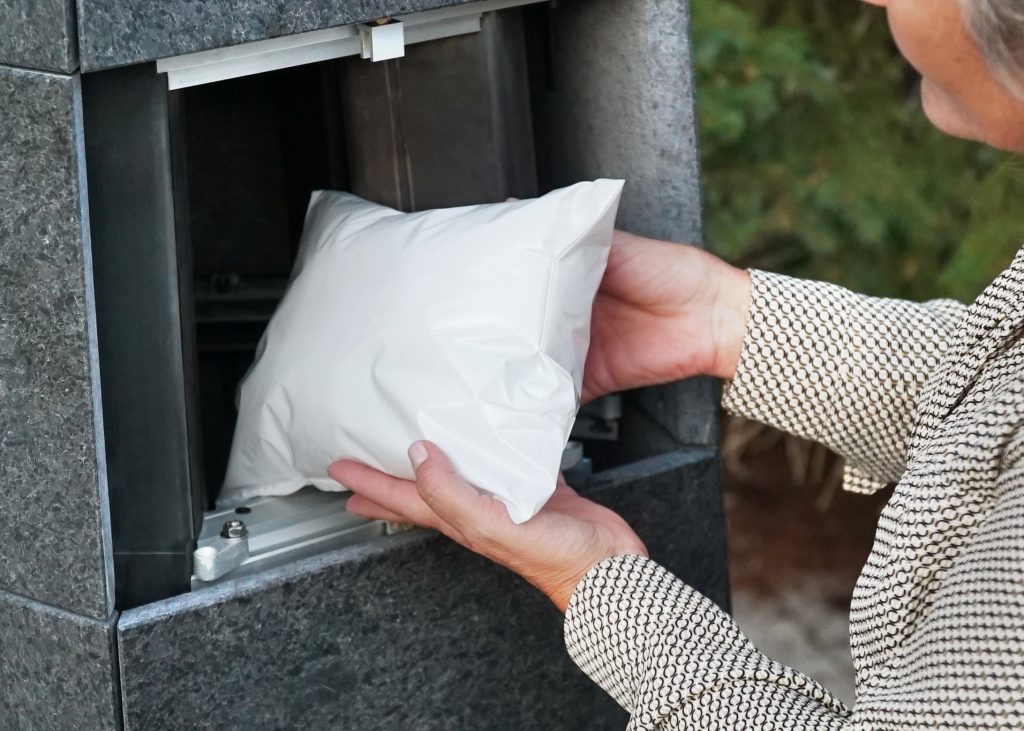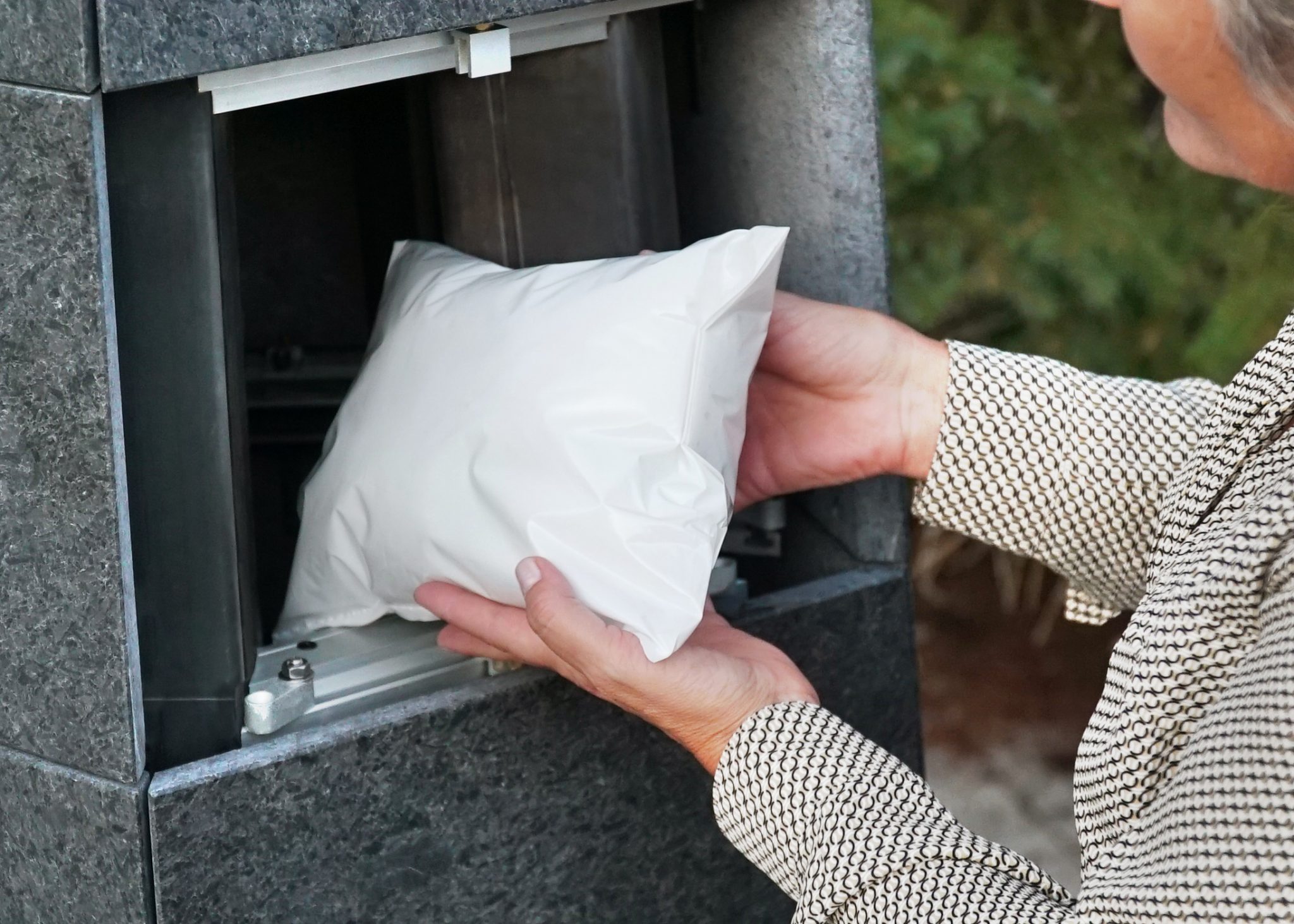 Part of our Soft Urn™ family – the Island Urn is an understated, yet effective standalone option for inurnment. It affordably and discreetly contains remains for no-fuss, no-frills, interment. Only available in quantities of 10.
Inscriptions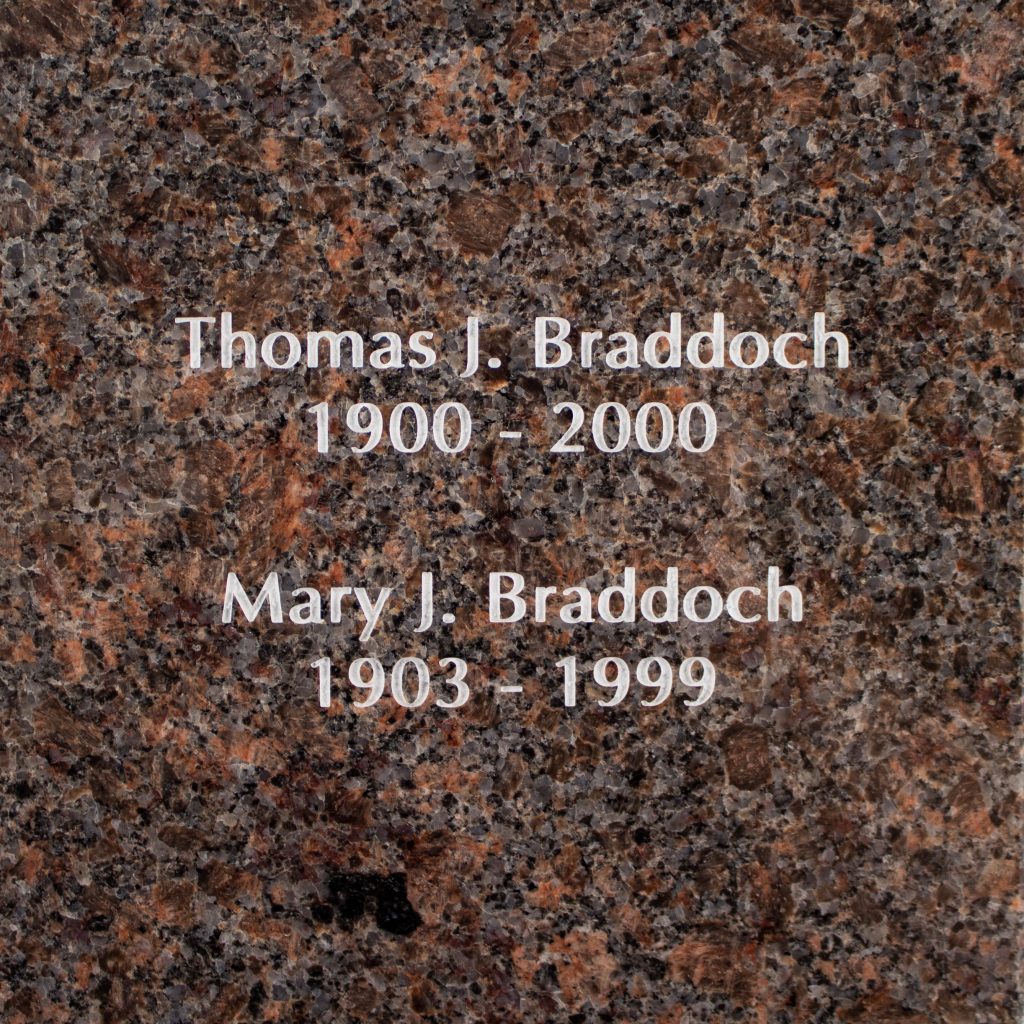 Utilizing Eickhof's in-house inscription services provides the following benefits:
Eickhof supplies you with a simple, secure, and easy to use mailing box.
Consistent lettering style and spacing every time.
Consistent depth and highlighting of letters.
Eickhof is in the best position to correct or replace your niche front should a spelling error occur.
Customers may use the shipping provider most convenient to them. A typical estimated UPS shipping charge is $15-$30 each way in the continental United States.
Once we receive the front, we will inscribe as indicated on your order form. We will complete the inscription within 3 business days and ship the front back to you.
For more information please see our Inscription FAQs.