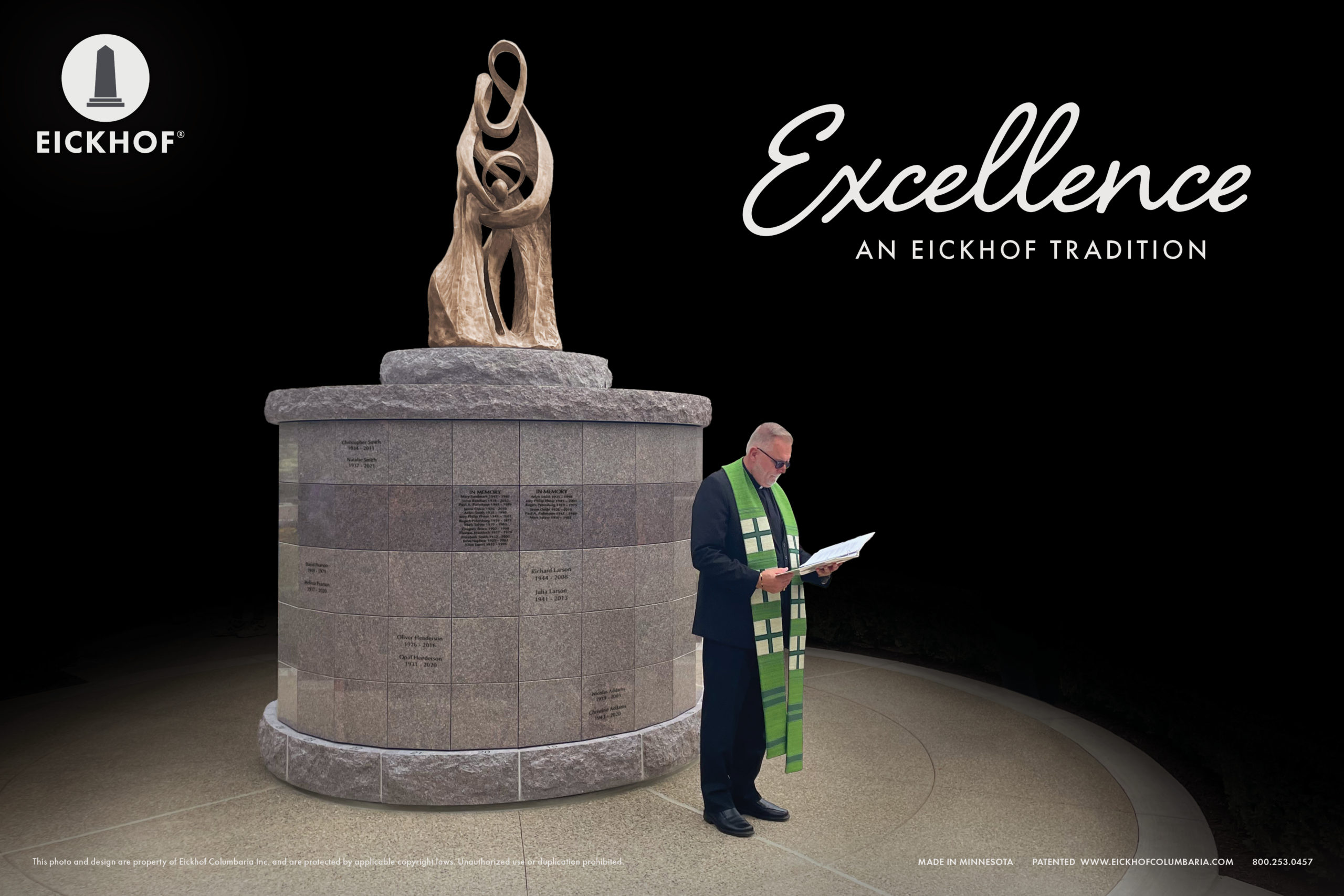 Pre-Assembled Columbaria
the stress-free inurnment solution
Having an Eickhof Pre-Assembled columbarium or Ossuarium installed is convenient and easy. First, your memorial is made to order and fabricated in our manufacturing facility in northwestern Minnesota. Next, we deliver your columbarium to your location, anywhere in the continental United States.* Once on location, we carefully install your columbarium using a crane and crane operator (provided by you), allowing for minimal on-site construction. It is that simple.
*Delivery outside the continental United States requires an additional fee.
Our Pre-Assembled models can be customized to fit your space and specific needs.
144 Niche Ely Columbarium
The base model for each family is four niches tall. Each model can add one or two more rows. Increasing your columbarium's height will allow for increased capacity within the same footprint, maximizing the use of your available space.
Added Capacity with the Ossuarium®
Adding an ossuary, a common center vault, to your columbarium makes it an Ossuarium. The ossuary increases your total capacity and provides an option for memorialization at a more affordable cost.
Protection with a Heavy Base & Thick Capstone
Adding a heavy base creates a monumental presence. It also protects your columbarium's base from the elements and landscape maintenance. A thick capstone is 6″ high and provides visual balance to the heavy base.
Adorn your columbarium or Ossuarium with statuary and bring deeper meaning to your memorial. Peruse our collection of statuary to compliment your memorial above.
Explore our collection of Pre-Assembled families below!